Welcome!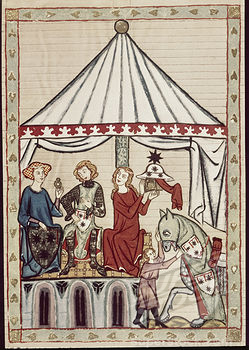 Come one and all to look upon the prowess of the Kingdom of Meridies! The works of our finest artisans will be on display for your amazement and education. Likewise the martial skills of the Kingdom's mightiest warriors will be put to the test as they vie for the right to be the next Heir. A great celebration will accompany these events, including savory foods, beautiful pageantry, and joyous revelry late into the night.
Who, What, Where, When?
This event is being jointly hosted by the five Baronies of Meridies, pooling their great resources to put on a weekend to remember. It is being held at the Woodmen of the World Camp in Royal, AL. Since this is Memorial Day weekend, we are able to use the extra day to combine two great events into one. Kingdom Arts & Sciences Faire will be held on Saturday, and Crown Tournament will follow on Sunday.